Regular price
Sale price
$12.99 USD
Unit price
per
Sale
Sold out
SuperPig
Reptile & Amphibian
Carotenoid Supplement
Our Pigment Enhancement Formula is a Carotenoid Supplement designed to enhance the diet of Reptiles, Fish, Amphibians and Birds.
INFORMATION: Contains a "broad spectrum" of Carotenoids including, but not limited to: Astaxanthin, Capsanthin, Capsorubin, Beta-Carotene, Alpha Carotene, Beta Cryptoxanthin, Zeaxanthin, Neoaxanthin, Cucurbitaxanthin, Violaxanthin, Lutein, Echineone, Canthaxanthin and Lycopene.
INGREDIENTS

INGREDIENTS: Pfaffia Yeast, Paprika, Marigold Flower, Algae Meal (Chlorella), RoseHips, Hibiscus Flower, Dried Watermelon, Turmeric.
GUARANTEED ANALYSIS

GUARANTEED ANALYSIS: Crude Protein min. 6%, Crude Fat min. 1%, Crude Fiber max. 10%, Moisture max. 8%, Ash max. 8%. Total Carotenoids min. 3,000 mg/lb.
INSTRUCTIONS

INSTRUCTIONS: Mix into complete feeds at up to 4% (dry weight basis) inclusion level (providing 50 ppm astaxanthin)

Refrigeration will extend freshness

NOT FOR HUMAN CONSUMPTION
Share
View full details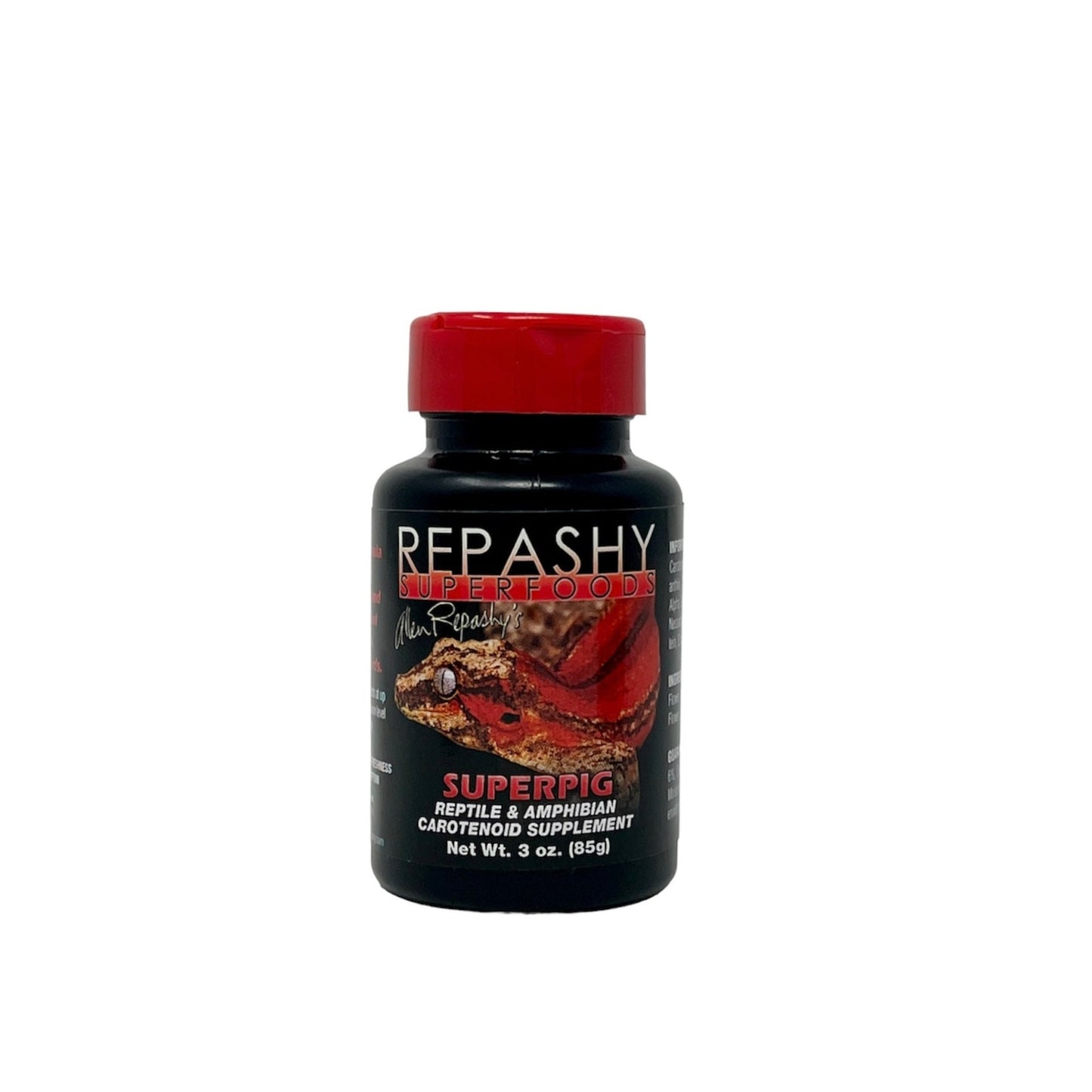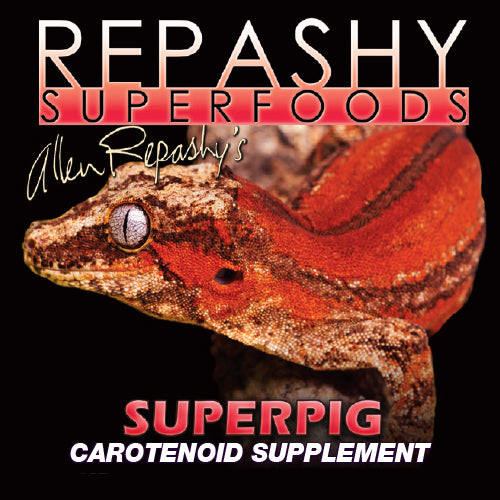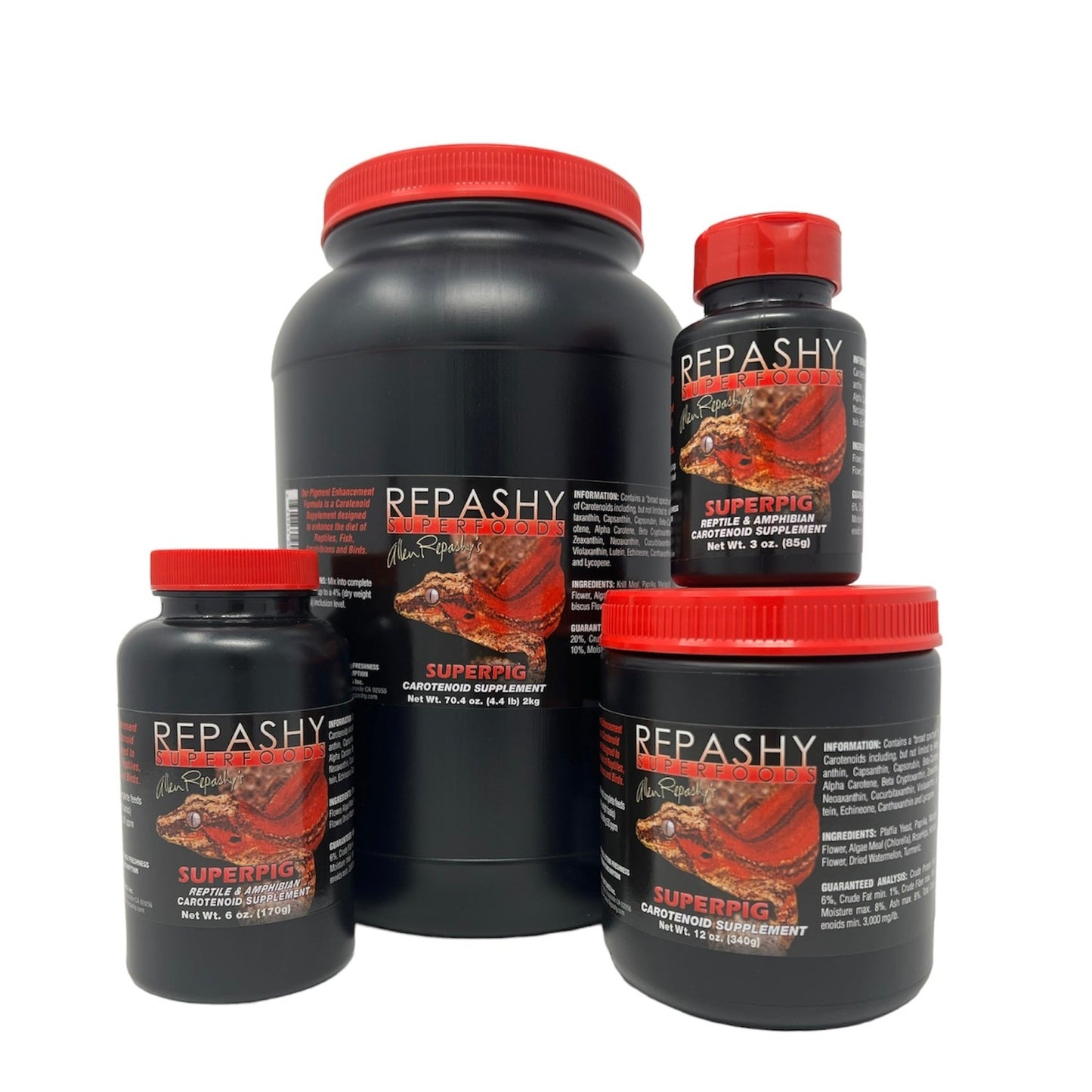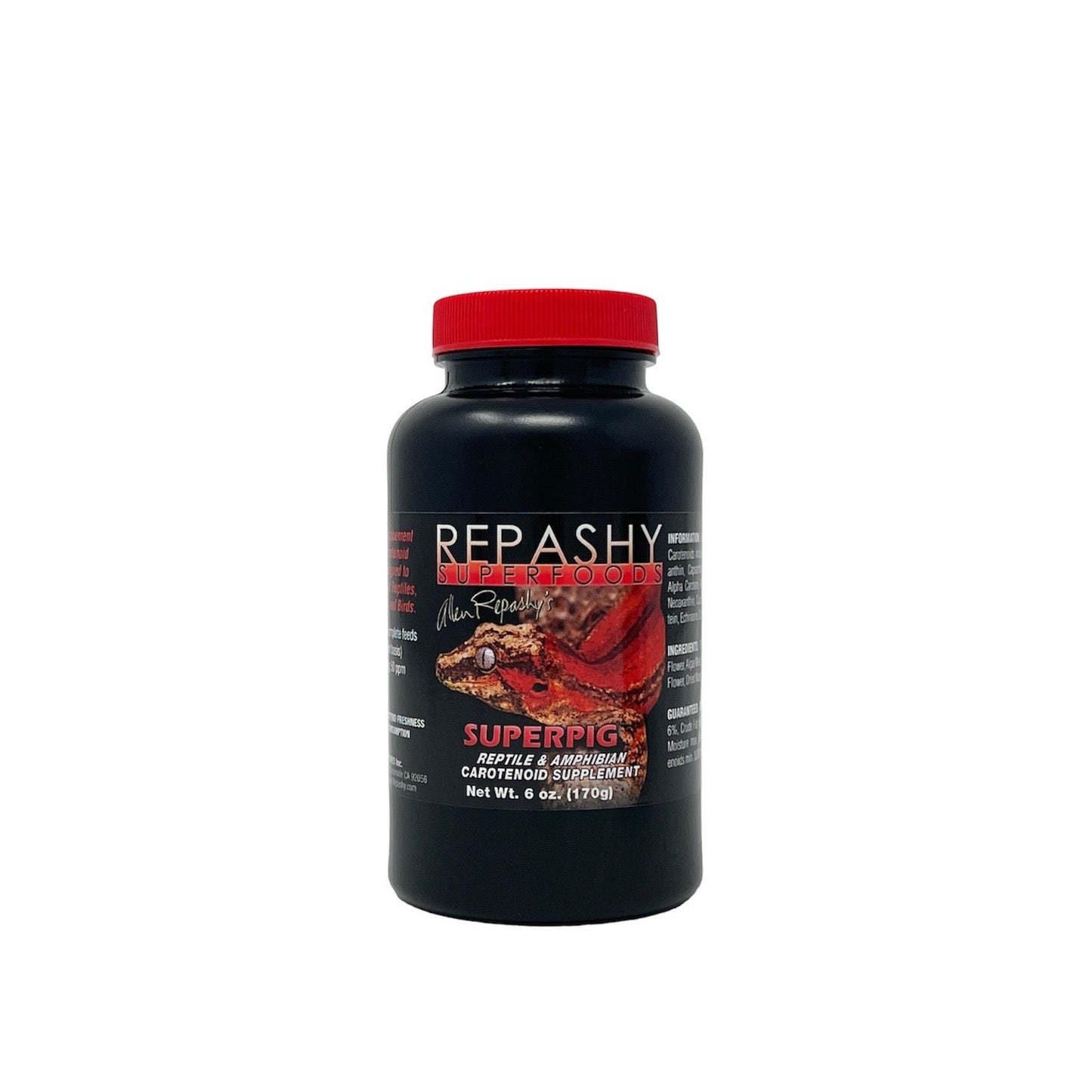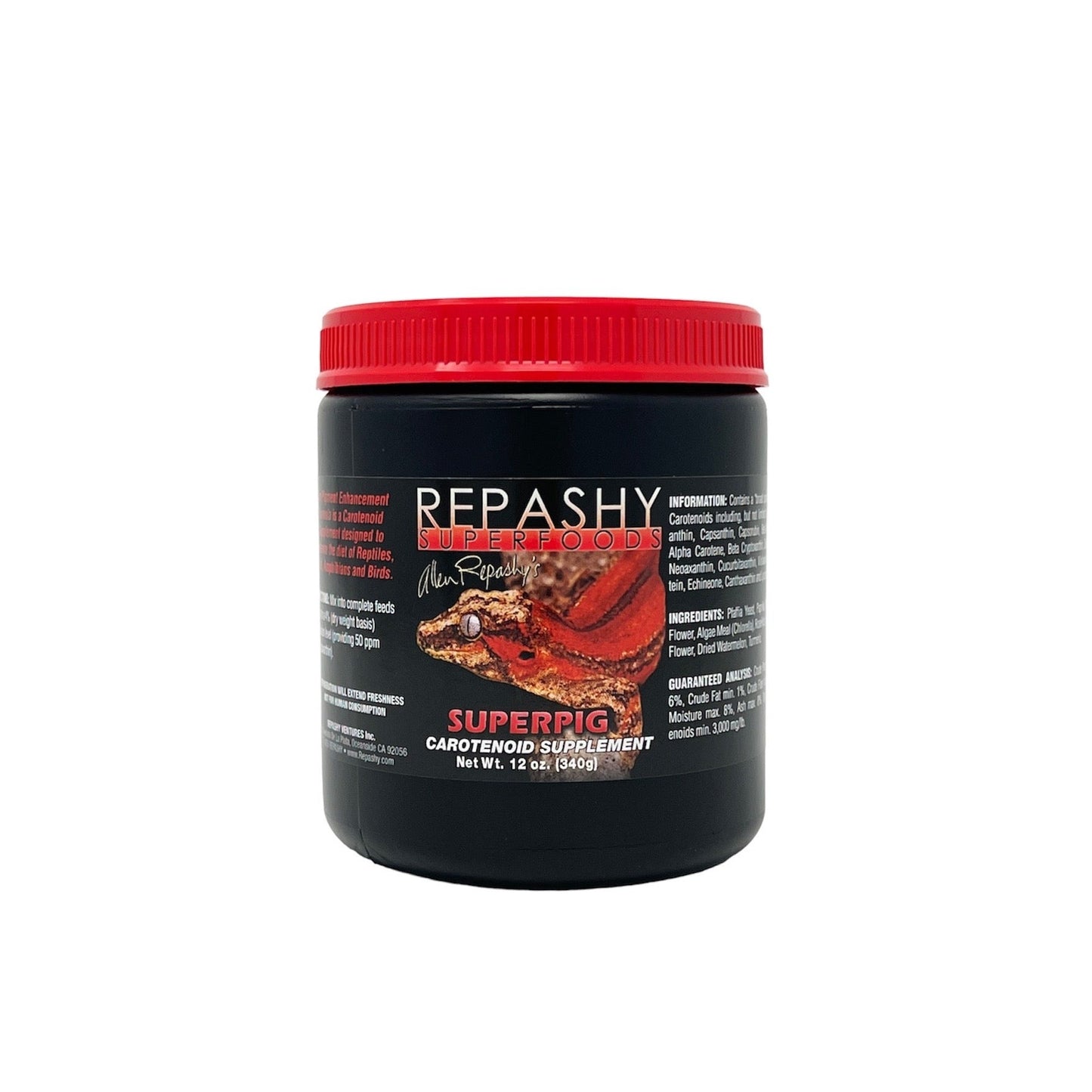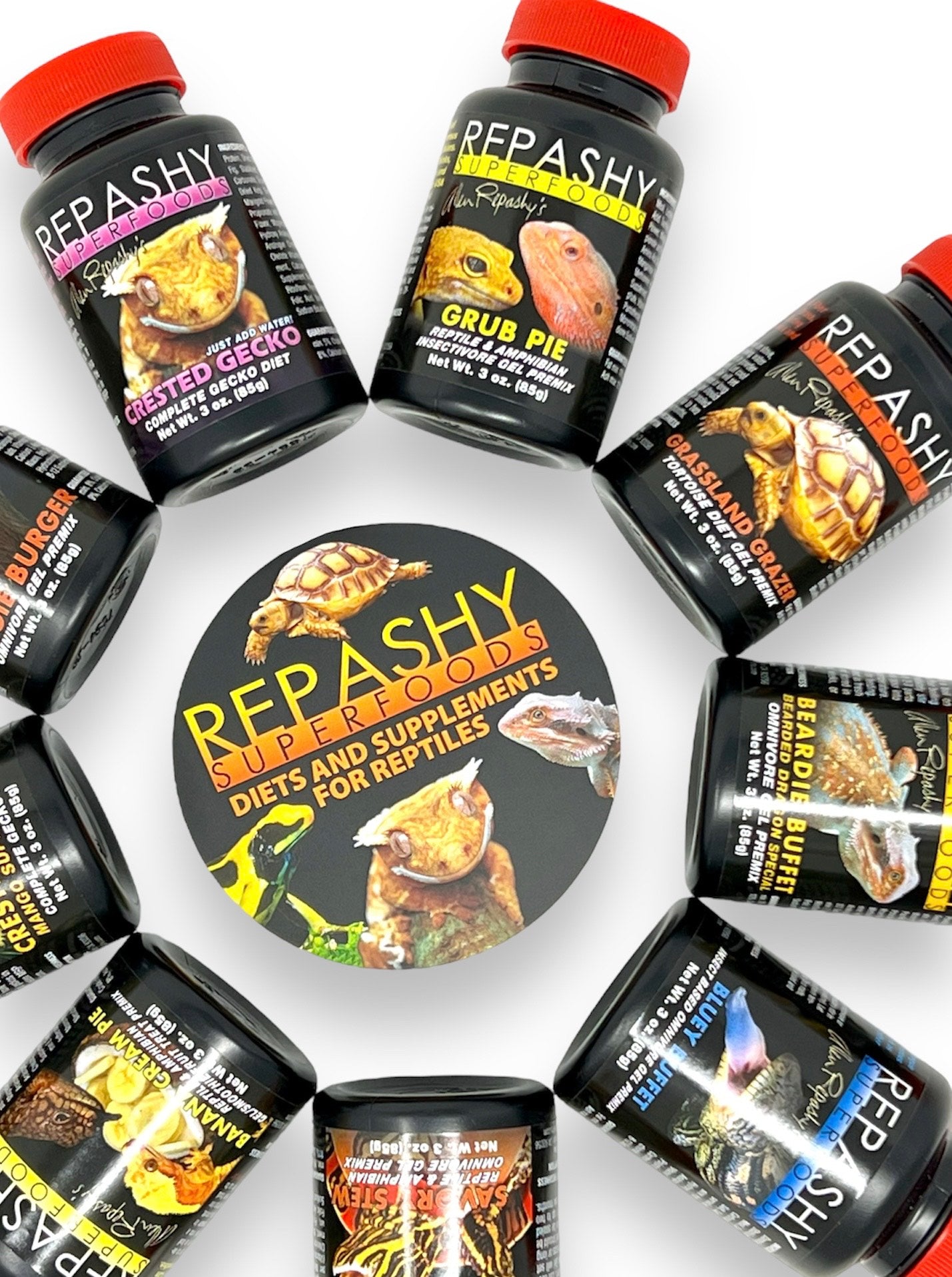 Repashy Superfoods
Made in the USA.
Easy to make and feed.
Refrigeration will extend freshness.
Provides essential amino acids, vitamins, minerals, carotenoids, and trace nutrients to support overall health and well-being.