Regular price
Sale price
$4.98 USD
Unit price
per
Sale
Sold out
SuperHatch
Reptile Incubation Media
Our SuperHatch is an Advanced Incubation Medium that allows for easy Moisture Monitoring (it Changes Color) and is Indefinitely Reusable. Great for Gecko Eggs.
INFORMATION: SuperHatch has extreme porosity combined with very fine internal structure size. This allows SuperHatch to absorb and hold large amounts of water, with a very slow rate of evaporation. This helps control the quick release of water which causes surface moisture and condensation.

CAUTION: Do not swallow. Avoid contact with eyes, open sores, or cuts. Wash Hands after use. Keep out of reach of children.
INGREDIENTS

INGREDIENTS: 100% Arcillite.
INSTRUCTIONS

INSTRUCTIONS: Place SuperHatch in a sieve, strainer, or in a porous bag. Soak in water for a few minutes, remove and let drip dry. Add SuperHatch to your incubation container, filling it approx. 1/2 full. Add eggs, and you are good to go! Saturating the SuperHatch and letting it drip dry is a suitable mixture for most species. Some species require less moisture in the container, and this can be easily accomplished by taking the saturated SuperHatch and mixing back in a % of dry SuperHatch. You can also mix SuperHatch with water on a weight / weight, or volume / volume ratio to get the required moisture level. Always use the largest feasible incubation container possible. A minimum recommended size is a 16 oz. container for a pair of gecko eggs, and a shoebox size container for 10 - 20 eggs. The more volume in the container, the less drastic environmental changes can effect the conditions inside the container.

Refrigeration will extend freshness

NOT FOR HUMAN CONSUMPTION
Share
View full details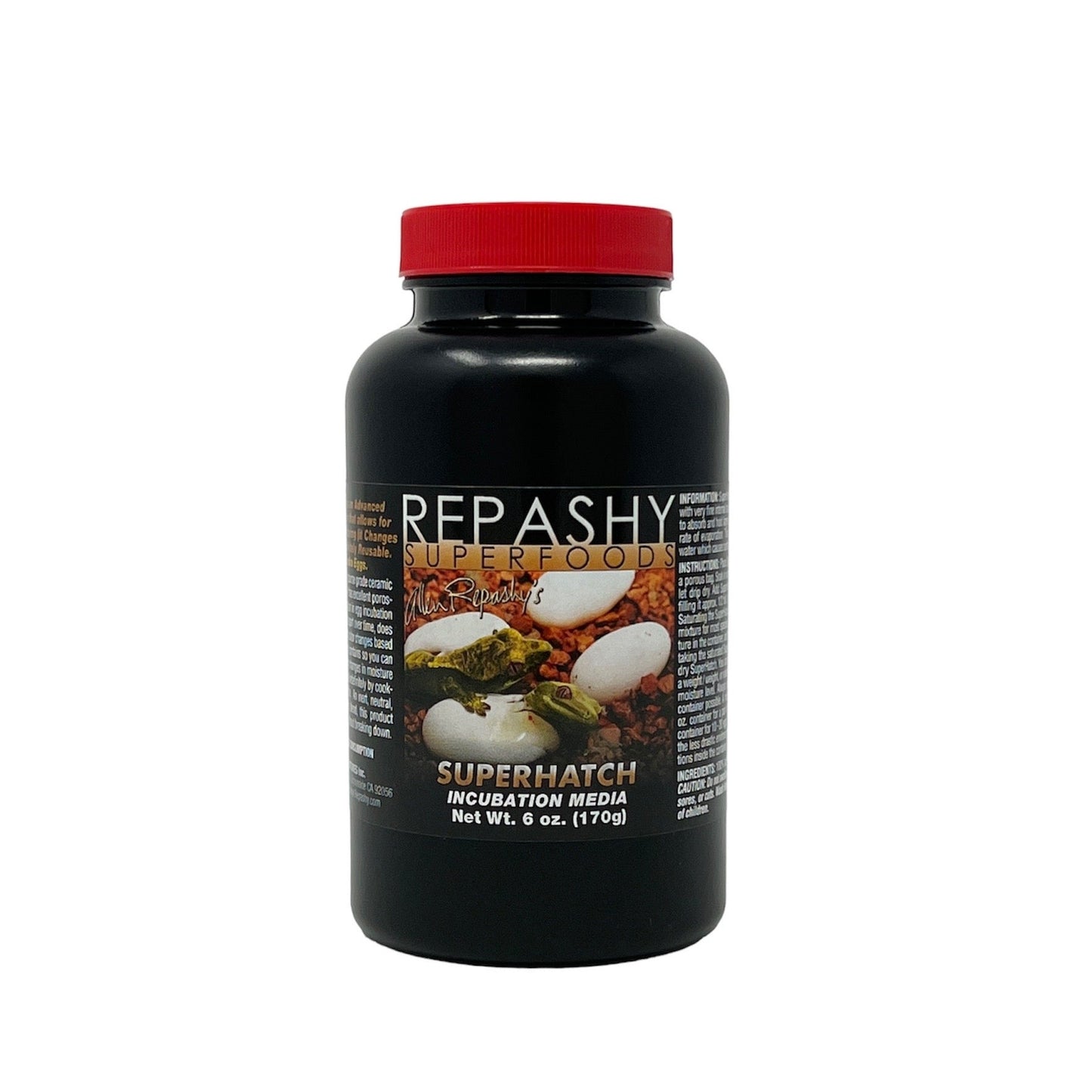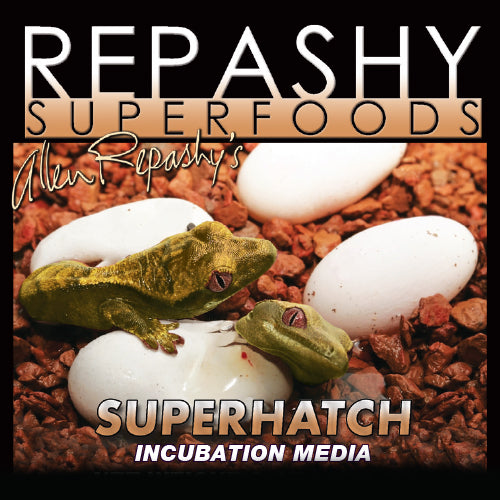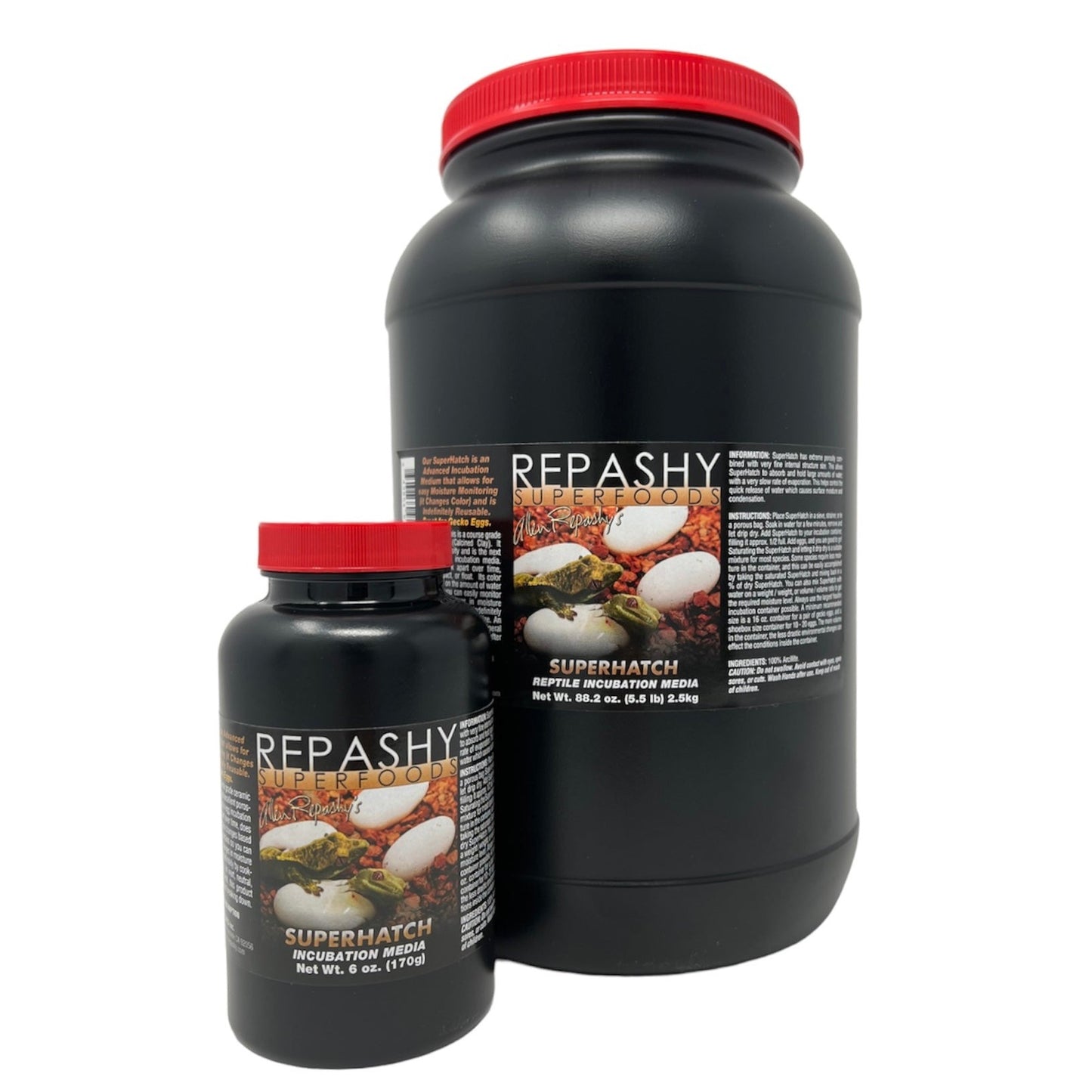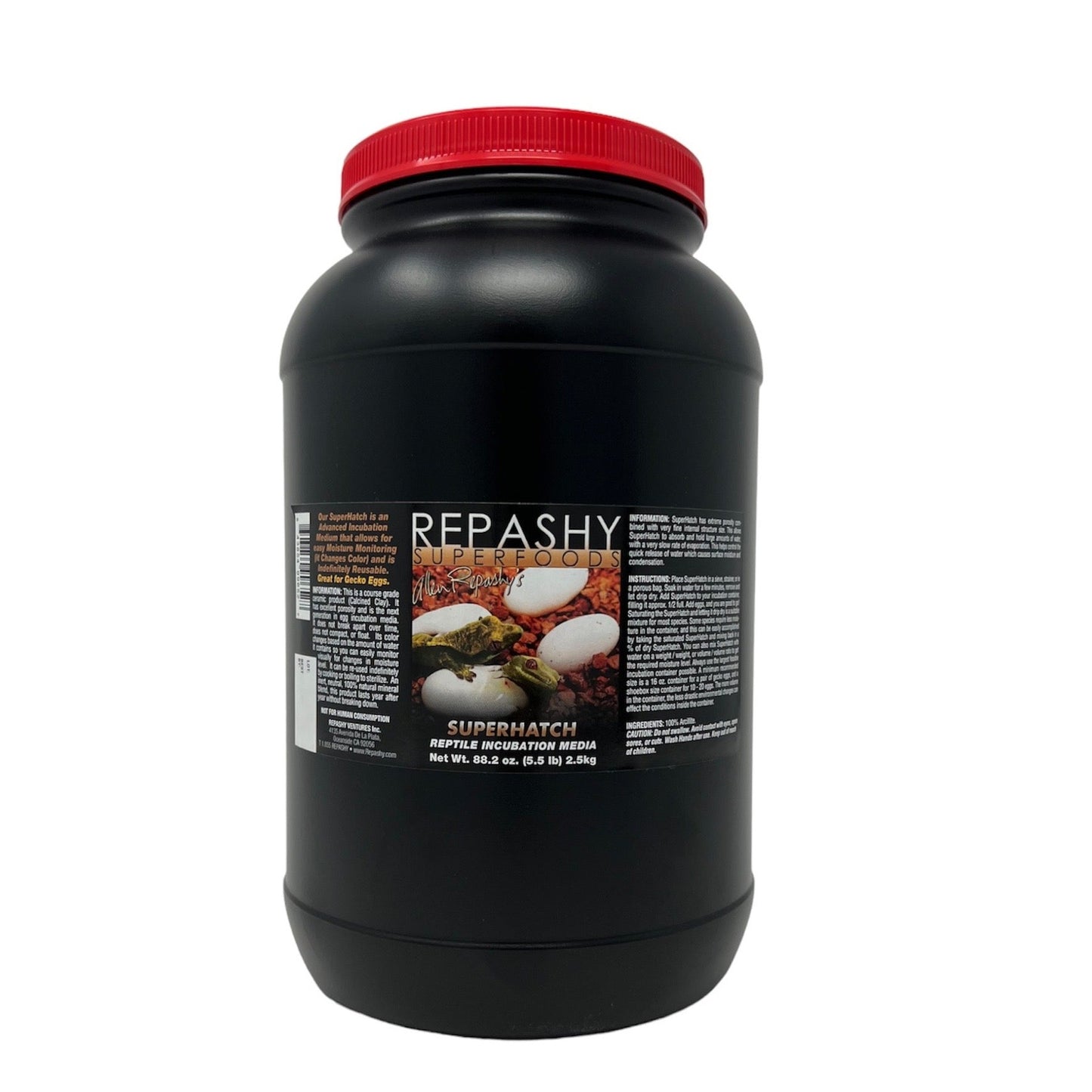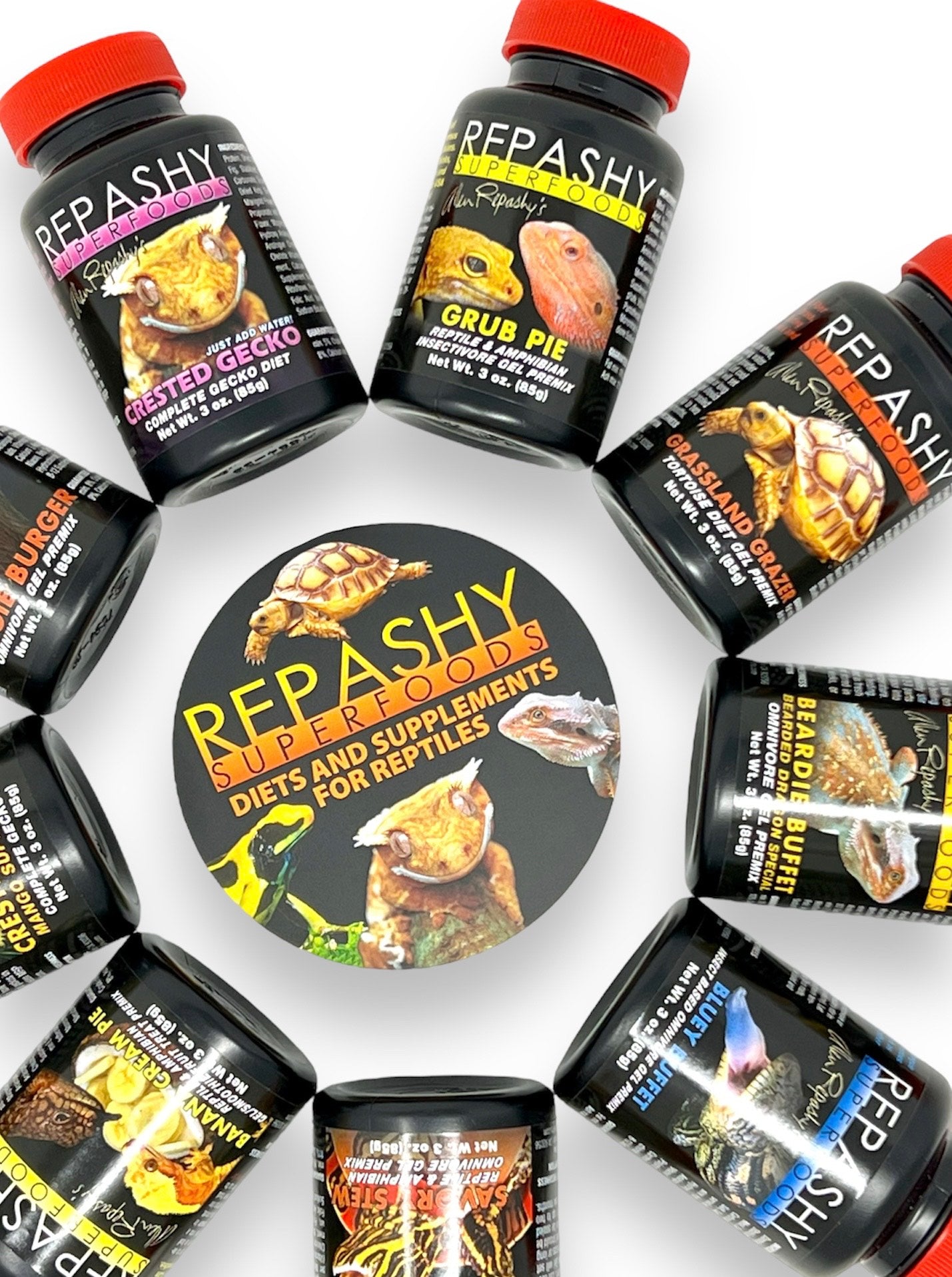 Repashy Superfoods
Made in the USA.
Easy to make and feed.
Refrigeration will extend freshness.
Provides essential amino acids, vitamins, minerals, carotenoids, and trace nutrients to support overall health and well-being.