Regular price
Sale price
$5.99 USD
Unit price
per
Sale
Sold out
SuperCal HyD
Reptile & Amphibian
Micro-Fine Calcium Supplement
Our Micro Fine Calcium Supplement with High Levels of Vitamin D. For Species with High Vitamin D Requirements, Receiving little UVB Radiation from Natural or Artificial Sunlight. Also, for Therapeutic Use.
INFORMATION: Our Calcium Carbonate is mined from the Mohave Desert in California, where it was deposited 300 million years ago during the Mississippian Age as a large graveyard of marine animals. Our calcium is micro ground to an average size of 3.5 microns, and provides the ultimate "stick" when dusted onto insects.
INGREDIENTS

INGREDIENTS: Calcium Carbonate, Vitamins: (Vitamin D3 Supplement).
GUARANTEED ANALYSIS

GUARANTEED ANALYSIS: Moisture max. 6%,Calcium min. 30%, Vitamin D 50,000 IU/lb.
INSTRUCTIONS

INSTRUCTIONS: Dust insects by placing in a plastic bag and shaking lightly to coat insects with powder before feeding to animals. For supplementing fresh fruit and vegetables, use 1 heaping Teaspoon per Pound.

Refrigeration will extend freshness

NOT FOR HUMAN CONSUMPTION
Share
View full details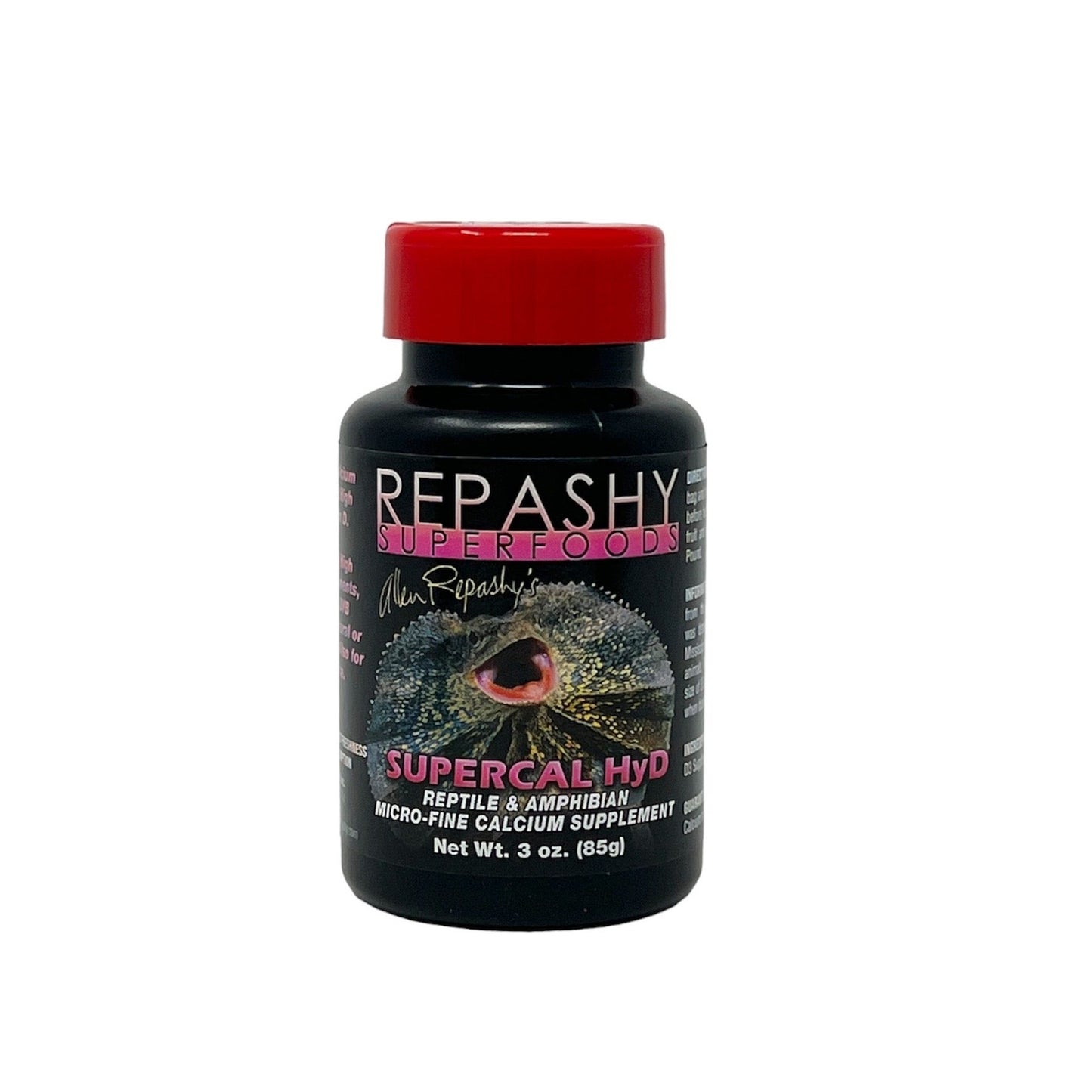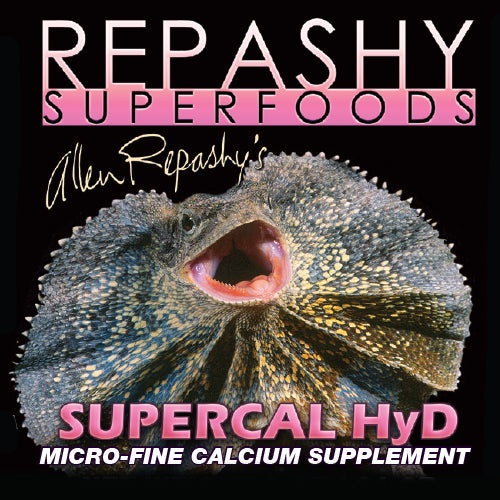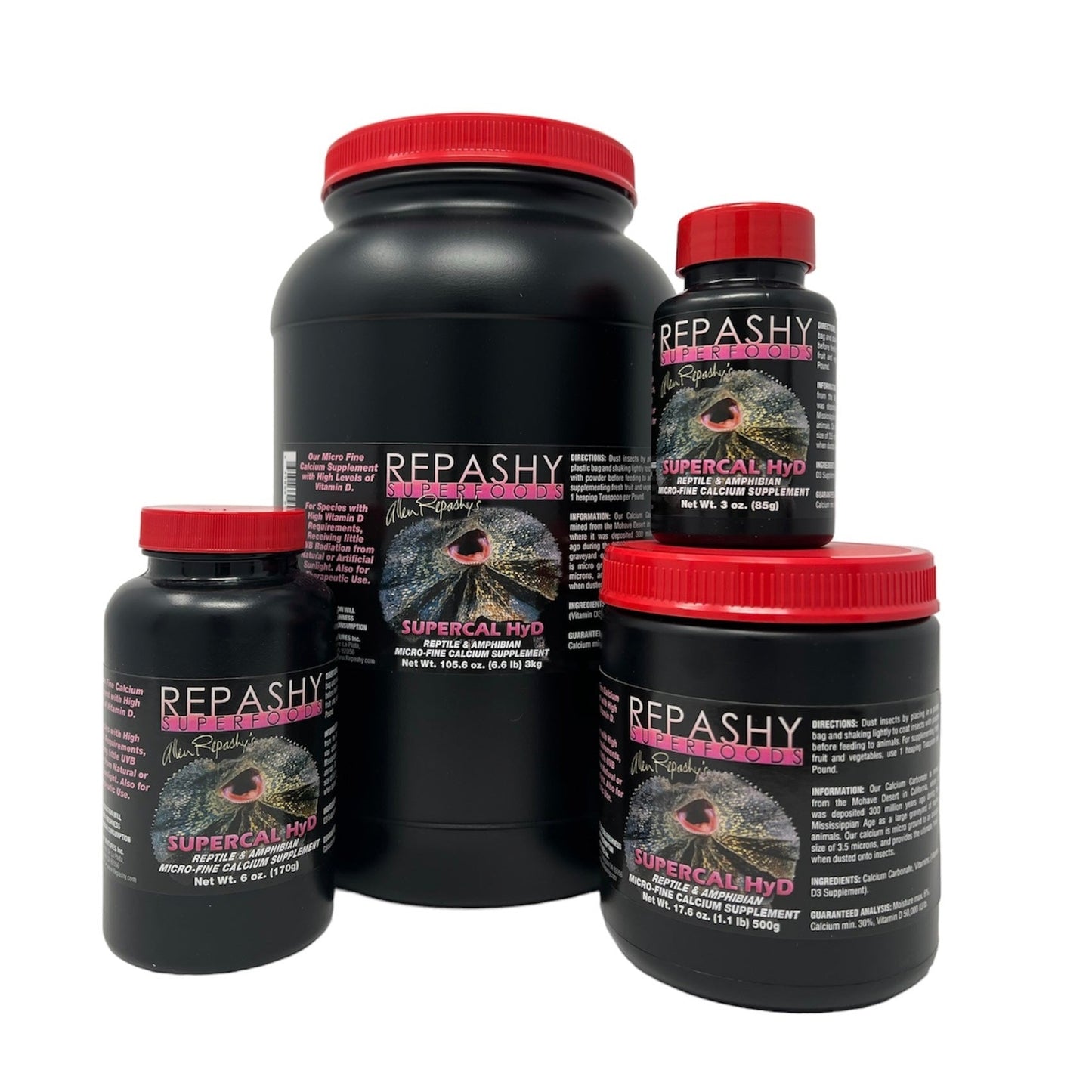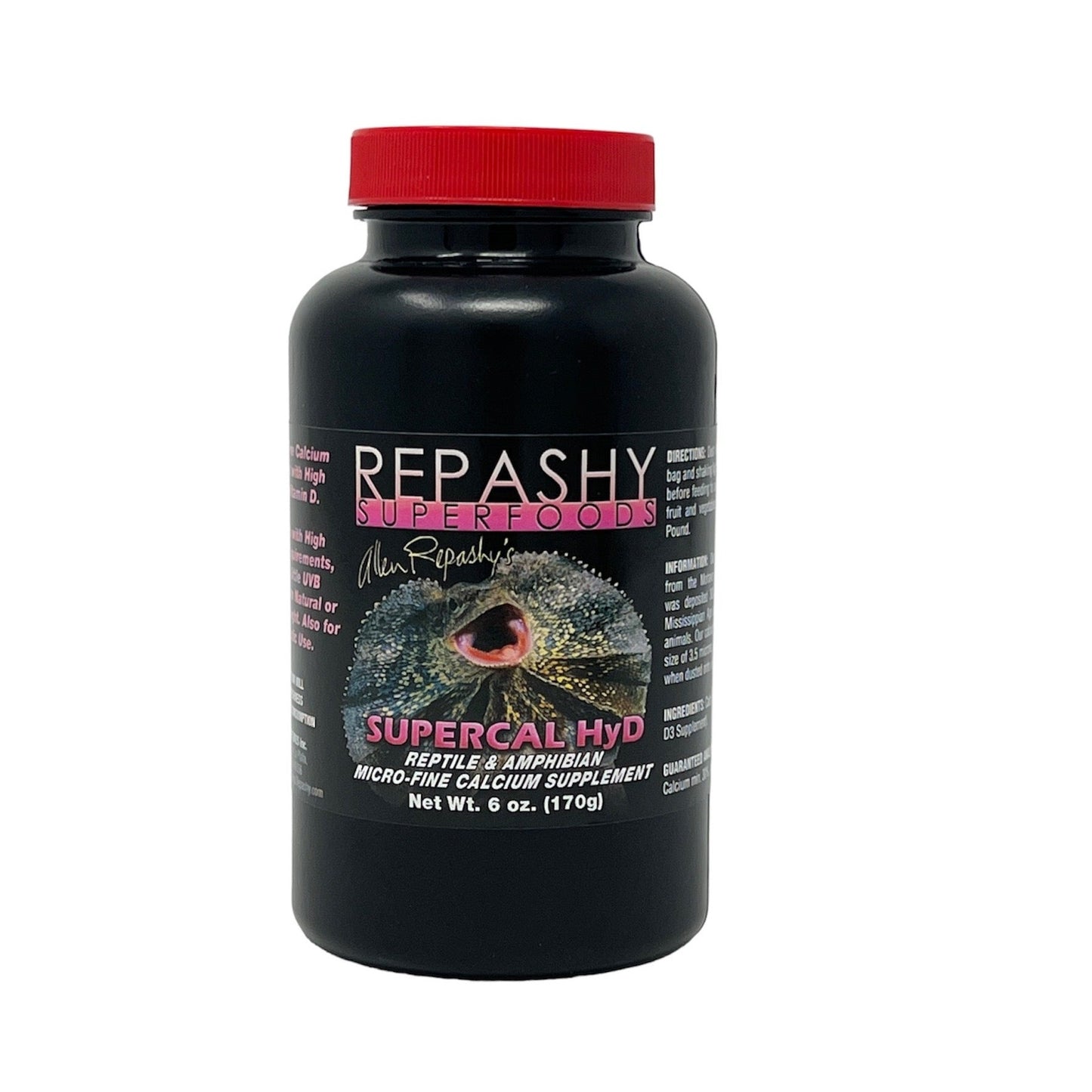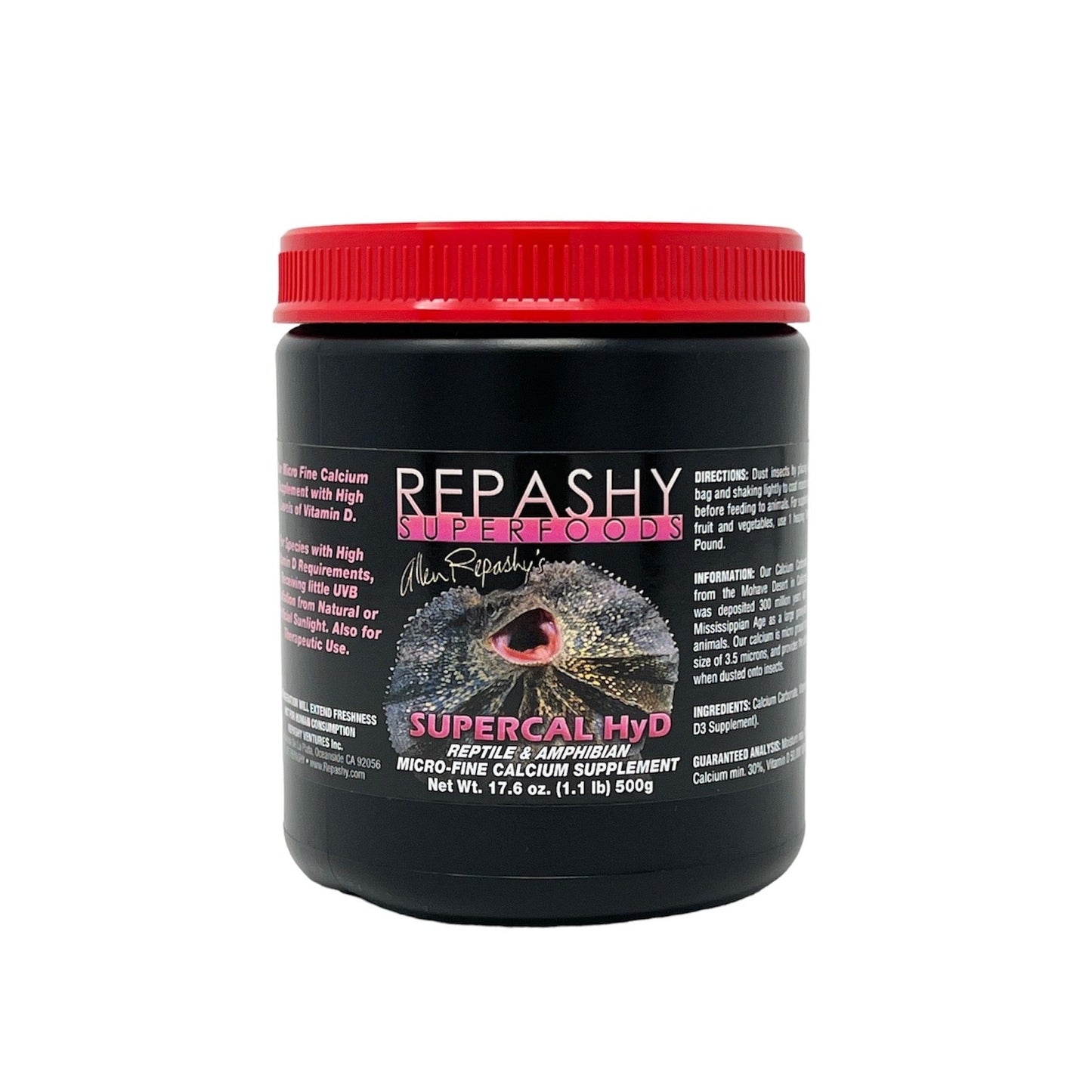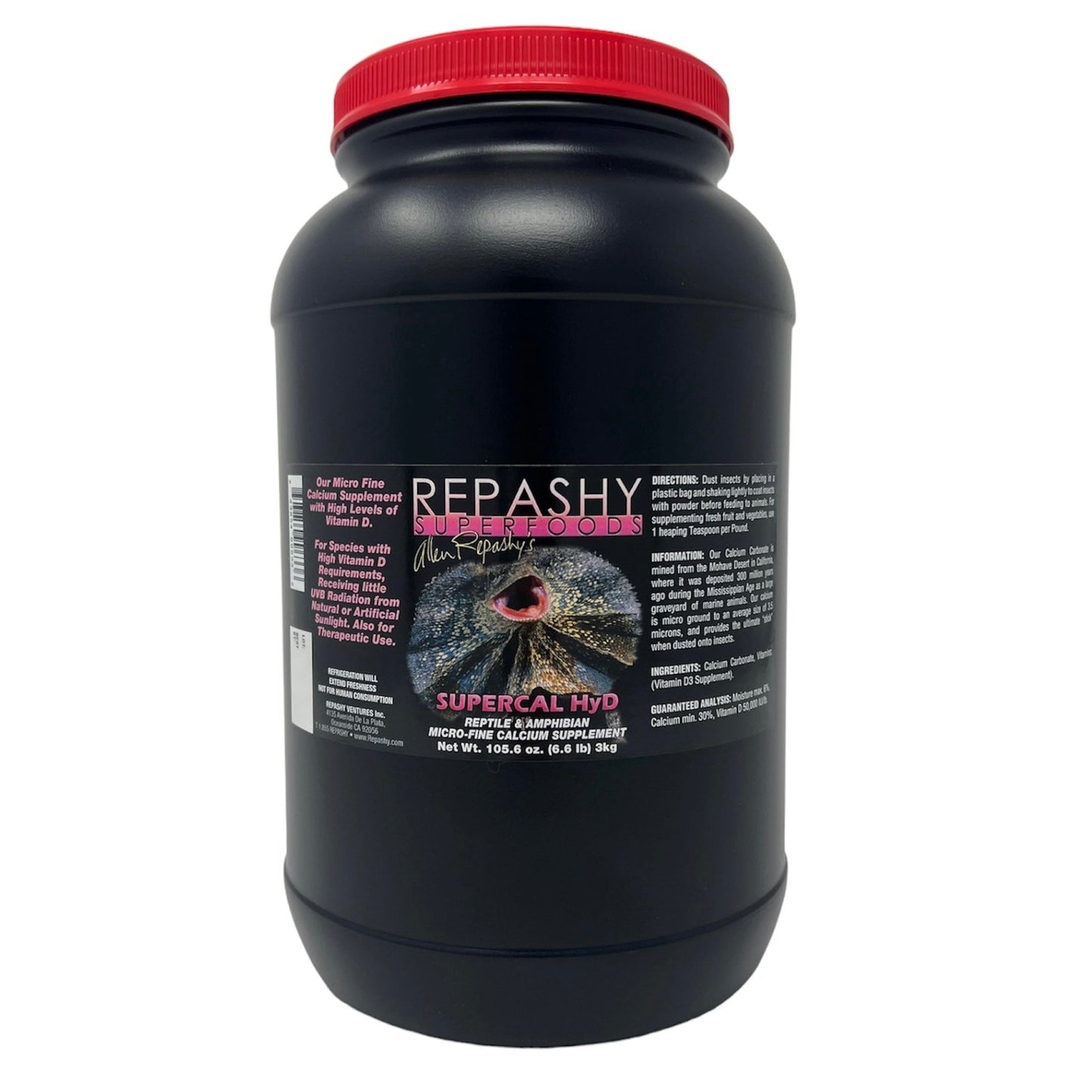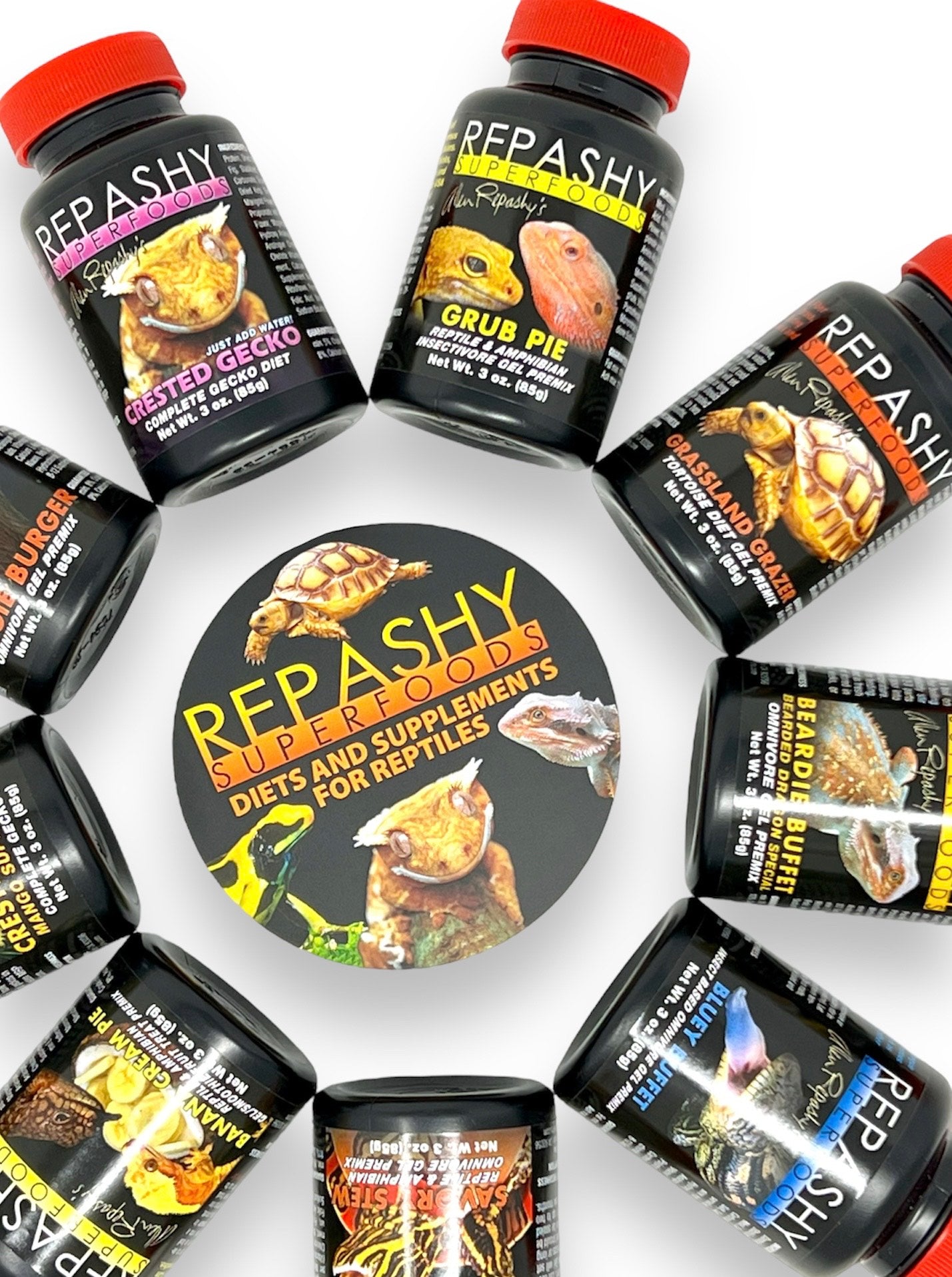 Repashy Superfoods
Made in the USA.
Easy to make and feed.
Refrigeration will extend freshness.
Provides essential amino acids, vitamins, minerals, carotenoids, and trace nutrients to support overall health and well-being.